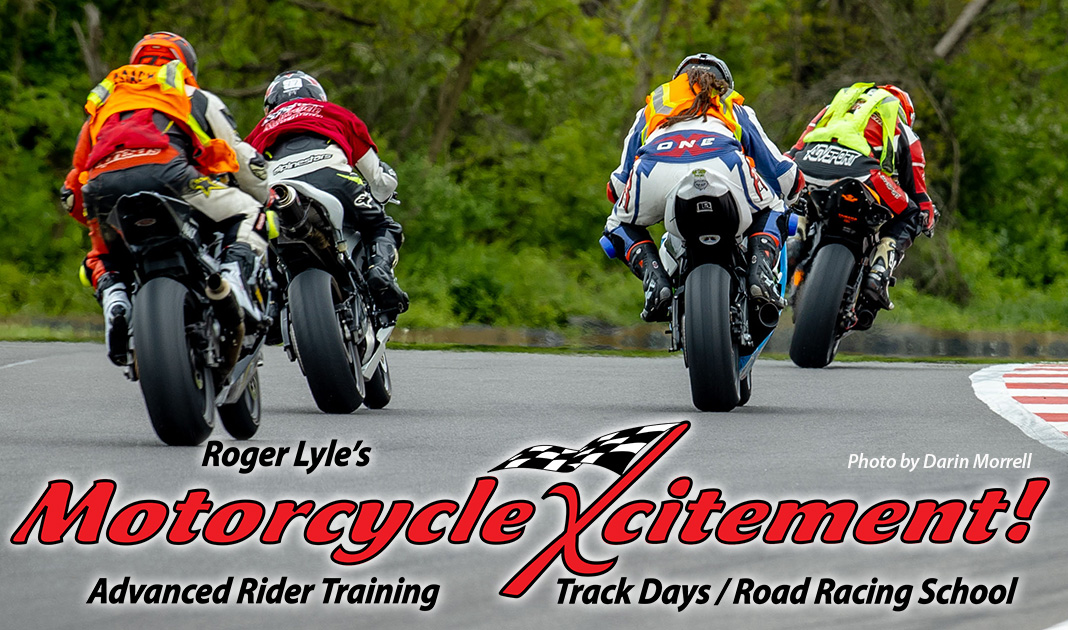 Motorcycle Xcitement
Have FUN! Learn to Ride Smooth, Safe, and Fast!
With more than 50 years of motorcycle racing experience, Roger Lyle conducts safe and organized track day schools with lessons that can save your life and will make you a better rider on the street and the track!
Your FUN is guaranteed! We offer Advanced Rider Training!
Our friendly Coaches will teach you the proper way to ride your motorcycle and how to handle the curves!
If the first time you go on track and it's not for you, Roger will give you all of your money back! When you join the Motorcycle Xcitement family, you will make lifelong friendships!