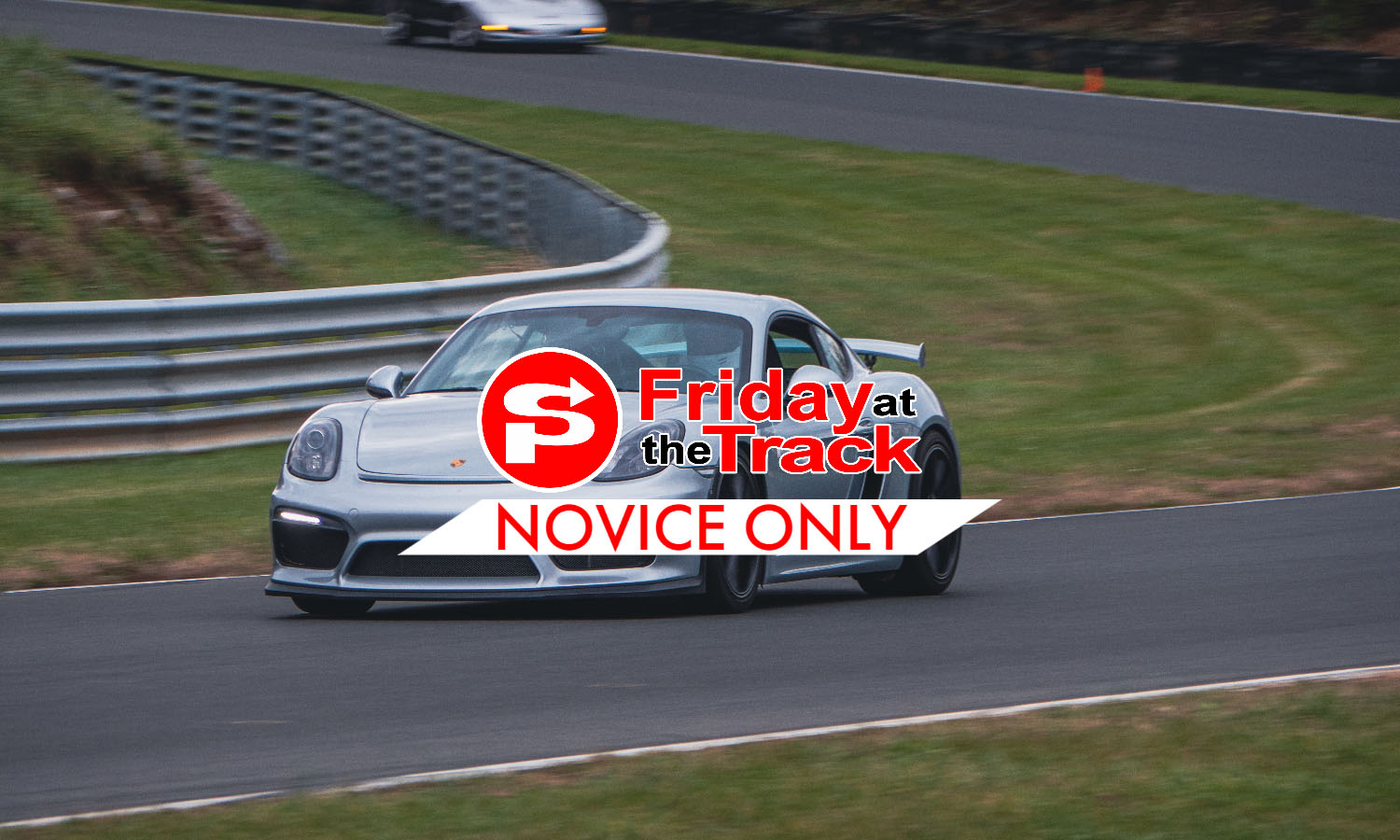 Friday at the Track (FATT) Novice Day
FATT Novice Days are for Novices only. If you are currently classified above a novice you can attend a regular Friday at the Track day!
Friday At The Track, Summit Point Motorsports Park's program, is one of the oldest and most successful High Performance Driver Education (HPDE) programs in the country.  It is structured around the principles standardized by Bill Scott, founder of our world-famous driver's school.
Our Novice Only event was created to focus on the driver new to track driving and provides additional focus on the familiarization with technique and skills for safe and successful events.
During a Novice FATT, you will have the opportunity to drive some lead-follow laps to warm up in the morning.  Then you will have an entertaining familiarization presentation to help you understand the elements of performance driving.  Finally, you will meet with your instructor who will ride with you all day through 4 sessions and help you progress in your skills.
Skid Pad is an additional opportunity available to you.  During the day you will have the chance to go out on the skid pad with an instructor in one of our training cars.  You'll learn skid control, spins, and the subtleties of driving a car at the limits of traction, and have lots of fun too!